The Qlustar DataStack supports the most popular storage clustering technologies: Parallel filesystems like Lustre and BeeGFS as well as block and object storage drivers like Ceph.
Complementing the various storage cluster stacks, Qlustar comes with fully integrated support for the ZFS filesystem. This allows the implementation of software-defined storage solutions with unparalleled data protection and convenient features like on-the-fly compression. Completing the picture, the corresponding QluMan storage management modules provide a simple-to-use yet powerful front-end to deploy and operate storage clusters of all size and capacity.
Lustre Parallel Filesystem

Qlustar delivers out-of-the-box support for the Lustre parallel filesystem. With Lustre you can setup highly scalable and performant storage clusters to be used for HPC or Big Data deployments. Qlustar Lustre is based on the open Lustre community releases and comes with first-class support.
BeeGFS Parallel Filesystem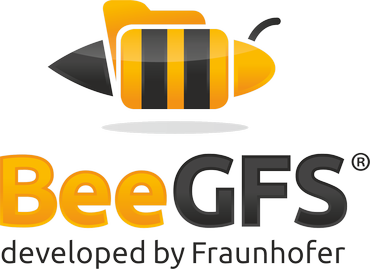 BeeGFS is an alternative parallel filesystem that comes ready-to-run with Qlustar. It's designed with a strong focus on performance, easy deployment and management. An area where BeeGFS really shines compared to competing products is its meta-data performance. This makes it an ideal platform for basically all HPC workloads. Qlustar BeeGFS is provided in cooperation with ThinkParQ and comes with full professional support.
ZFS Filesystem

The ZFS Filesystem represents the backbone of most Qlustar storage solutions. Its data-protection features are the best Linux has to offer. Our implementation is based on the ZFS on Linux port. It is fully integrated with the Qlustar kernel and available per default on any cluster node.
QlusZio Software Defined Storage Appliance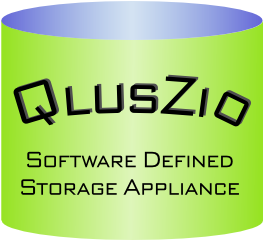 QlusZio systems are turn-key storage appliances built using Qlustar DataStack components on top of certified hardware from Q-Leap partners. They are the perfect building block for scalable, performant and highly-available clustered storage. Offering the choice to run parallel filesystems like BeeGFS and Lustre, block storage systems like Ceph or native iSCSI and finally S3 object storage via Ceph, leaves nothing to be desired. Employing ZFS as storage backend, data safety and integrity comes for granted. In short: QlusZio systems are rock solid.